Mrs Holmes Additional Support
Welcome to the Literacy and Numeracy Support section.
November to December
It is hard to believe it is that time of year already! All the boys and girls have been working hard over the last few weeks and have really settled into their routines.
Although this might not be the run up to Christmas we usually have there will still be plenty of opportunities for fun, festive activities in class.
Topic – Our topic of Home Sweet Home will continue and we will be looking at castles as examples of homes from long ago. The pupils love looking at the castles and using their imagination to think about what it would be like to live in one.
Numeracy – This term we will continue working on our tables, mental maths and number bonds along with other key areas.
Problem Solving : the children will be thinking about ways to solve various problems involving patterns, maps or money.
Time: we will be revising o'clock and half past times before looking at a quarter past and quarter to in the future.
Shape: we will be looking at common 2D shapes and learning how to recognise them and their properties.
Literacy – Work on phonics and spellings will continue as usual throughout this term.
Writing: our writing will focus on expressing imagination through creative writing.
Grammar: we will continue our work on nouns and adjectives while also learning all about alphabetical order and dictionaries.
Homework – a lot of the areas mentioned above will feature in the homework each week and your support with this is vital.
Spellings and tables should be learnt every night and reading should be completed each day too. Literacy homework will continue on Monday nights and numeracy on a Wednesday.
Homework is not just about the work that is sent home, there are lots of ways you can help your child.
What about talking about the time when you are getting ready in the morning?
Think about the shape of things you have at home - plates, books etc, you could turn it into a shape hunt!
Talk about the coins you use when you're at the shop, do they know what each coin is?
Think of ways to describe things you see outside.
Is it also good to look at the school website together to talk about what the children have been learning and to see photos of them in action. There will be links to some of the games and activities we have been using in class so you could even play them together at home. Don't forget to look at the P3 class page as there will be lots more information and photos there too.
Term 1
I will be working alongside Mrs Montgomery's Primary 3 class in our own little ''class bubble". We will be learning the same skills and covering the same topics that have already been posted in the main Primary 3 class page. Please have a look!
As things are different this year it is even more important to check this page regularly for information, updates and all the lovely photos of your child!
Although it has already been highlighted on the Primary 3 page, I would also like to remind you just how important it is to spend some time each evening on spellings, tables and reading. Even just a few minutes every evening can make a difference, talking about what they have been learning in class.
It is lovely to have the children back in school and they have settled in so well. Thank you for your continued co-operation and support which has helped us to achieve this.
Mrs Holmes
Latest Photographs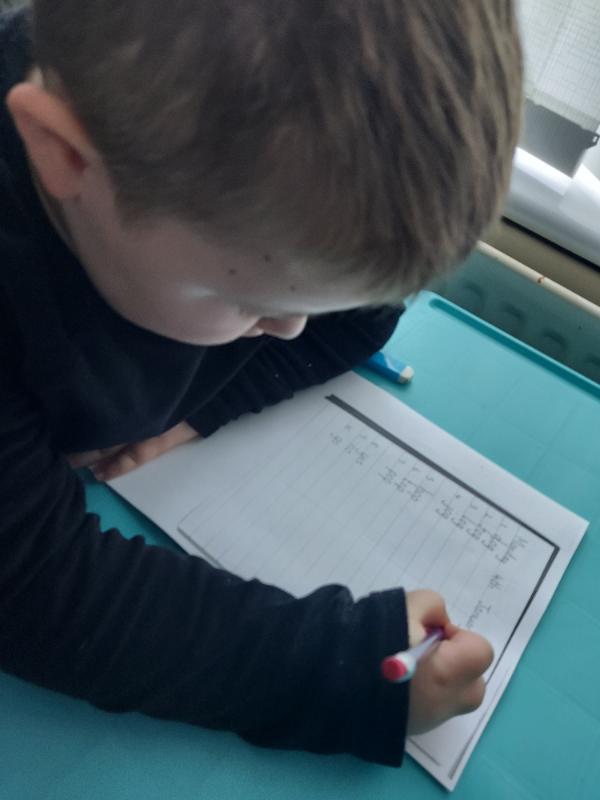 Ballykeel Primary School & Nursery Unit, 22 Crebilly Road Ballymena BT42 4DN 028 2565 3902