Year 4
Welcome to Primary 4
There are two P4 classes in Ballykeel Primary in 2018/2019 year. The P4 teachers are Mrs. J Thompson and Miss McCormick/Mrs Ritchie.
May - June
This term our theme is 'Let's Set Sail'
Within WAU lessons we will be looking at famous explorers and learning about different kinds of journeys. We will learn how to label a UK and World map. Using a range of resources, we will learn more about other countries and compare them to our own. We will study hot and cold lands and the wildlife who live there. We will learn about Pirates - their ships, weapons, clothes and learn some Pirate lingo! It promises to be a packed term with lots of new learning.
Numeracy
We will continue to work on 2x,10x and 5x tables.
We will be learning to give directions using compass point and coordinates.
We will be ordering numbers up to 1000.
We will revise fractions of a whole; thinking about 1/2, 1/4 and 1/3.
Within time we will learn to read and record o'clock, half past, quarter hour times and 5 minute intervals.
We will learn the difference between digital and analogue clocks and how to read and record both.
Literacy
We will continue working on neat handwriting and presentation skills.
We will begin cursive writing.
We will have an extended focus within writing on play scripts. Through hot seating, freeze frames and role play we will plan for and write play scripts about being an evacuee with a host family.
Within grammar we will be looking at adverbs and adjectives and how these can be used to improve our writing and our stage directions within our scripts and creative writing.
Within comprehension we will focus on finding the main idea, fact or opinion and expressing points of view.
We will continue to work hard on our weekly phonics sounds to improve our spelling.
Below are some links to online games that will support your child's learning this term;
www.ictgames.co.uk
www.woodlands-junior.kent.sch.uk/maths/
www.amblesideprimary.com/ambleweb/numeracy.htm
www.primaryresources.co.uk/online/moonmaths.swf
http://www.familylearning.org.uk/place_value_games.html
We hope your child enjoys their year in Primary 4 and makes the most of all the wonderful learning opportunities on offer, both during and after school. Each term we will post pictures of daily classroom life and also special events and trips we've taken part in.
What your child should have in school:
2-3 Sharpened pencils
A sharpener
A rubber
A ruler
A Pritt Stick
A PE Kit to keep in school ( T-shirt, shorts and gym shoes.)
A healthy break, a drink and a packed lunch
It is important that your child comes to school prepared with the correct equipment.
Homework routines
Homework is an important part of your child's development and is a great way for you to encourage and support them in reinforcing what they are learning in school. It is important to make sure homework diaries are kept up to date when they are sent home. This helps us remember what we have to do each night at home. Learning to rule and write in these books neatly is a big focus in term 1.
Throughout the year on a Monday, Tuesday and Wednesday night children will have:
Spellings (Write out our spellings neatly and learn them. Our writing has to be PERFECT! Make sure your letters are the correct size and have a flick)
Tables
Reading
Take time each evening to help your child complete their homework carefully. Make sure they have somewhere quiet to work and a pencil, rubber and ruler to complete written work. After written tasks, spellings and tables are completed please ensure that they all are signed by a responsible adult.
Monday and Wednesday: One written Maths, English or World Around Us homework
Tips for learning spellings and tables
Ask your child to write down the words as you call them out.
Get your child to write them out 3-4 times without looking at their book to make sure they know them well.
Play quick fire games together in the car or whilst walking to school.
Reading
It is important to practise reading aloud and silently. In Primary 4 we are really focusing on fluency and expression however we also place a huge emphasis on reading for understanding. After your child has read a few pages, stop and ask them questions like these-
Where did the characters go on their magic adventure?
How do you think Biff felt when she met…?
Why do you think Kipper was angry when…?
Can you find me the sentence on page 8 that tells me what happened to the car?
Who was your favourite character in this reading book and why?
Have you ever had an experience like this one?
Whilst these are all simple things, they will make all the difference to your child's learning. We thank you for your support in this.
Don't forget to sign all home works and check that your child is learning his/her tables every night!
Mrs Thompson and Miss McCormick
Below are some links to online games that will support your child's learning this term;
www.woodlands-junior.kent.sch.uk/maths/
www.amblesideprimary.com/ambleweb/numeracy.htm
www.primaryresources.co.uk/online/moonmaths.swf
Latest Photographs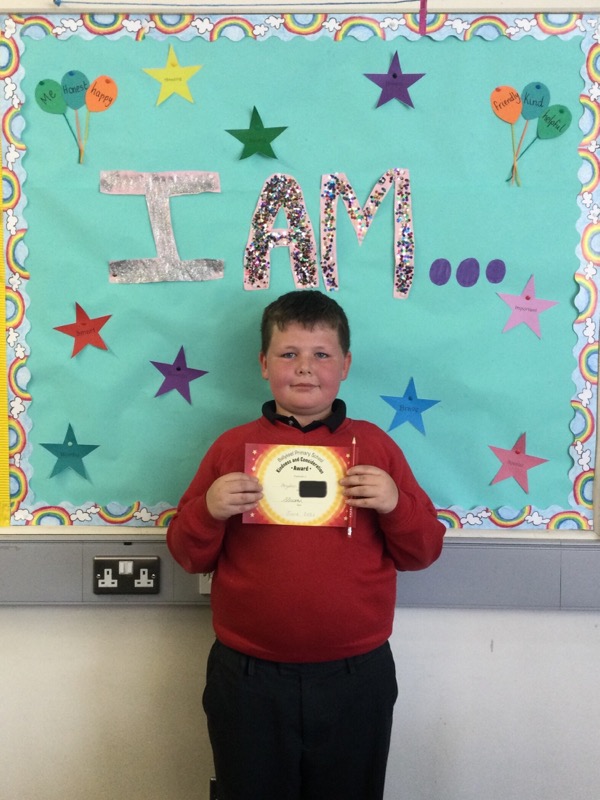 Ballykeel Primary School & Nursery Unit, 22 Crebilly Road Ballymena BT42 4DN 028 2565 3902