Uniform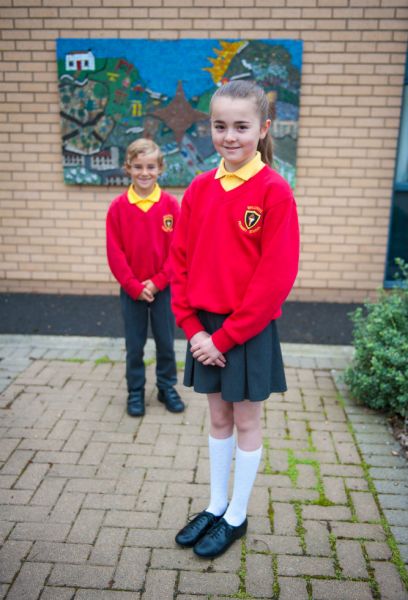 All children must wear school uniform as it is practical, economical and ensures that all children feel equal. Children also take pride in wearing their uniform and visitors often comment on how well turned out our children are. The school uniform is listed below:
GIRLS:
Red jumper
Yellow polo shirt
Grey skirt or trousers
Grey or black tights, or white socks
Black shoes
Dress (optional for summer)
Plain bobbles and hairbands
Jewellery – one pair of studs earrings and one signet ring
BOYS:
Red jumper
Yellow or black polo shirt
Grey trousers
Black or grey socks
Black shoes
P.E:
Shorts, tee-shirts and P.E. slippers
To encourage all children to wear uniform correctly our School Council came up with a 'Class of the Month' prize. When children wear incorrect uniform a star is deducted from their class uniform chart. The class with the most stars remaining at the end of the month wins a DVD afternoon and treats!
Class of the Month for Uniform 2021/2022:
September – P5A/R
October – P5M
November - P6JDT
December - P1McC
January - P2T
February - P2AM
March - P1KC
April - P4LK
May -
June -
Ballykeel Primary School & Nursery Unit, 22 Crebilly Road Ballymena BT42 4DN 028 2565 3902