Nurture Unit
The 'Thrive Hive' September - October 2021
Nurture Room
Our school has been given the wonderful opportunity to open a new Nurture Unit. After a full refurbishment, the new 'Thrive Hive' officially opened on Monday 10th May. The Nurture Unit is being run by Mrs McGuckin and assisted by Mrs Nevin. It is designed to be a link between home and school. The room is a place where children will come to relax, share breakfast together and further develop their emotional well-being as well as all other areas of the curriculum. The new unit is a wonderful asset to our school and over time it will offer many children a chance to re-visit their early learning skills and maximise their potential as they continue on their educational journey.
This half term our topic will be 'If You Go Down to the Woods'. Within this topic the children in our group will be learning about how to care for their environment, the signs of Autumn, how to engage their senses and regulate their emotions. Many enriching learning experiences will be provided within the setting. A small selection of which are as follows;
Nature walks
Creating 'Outdoor Sensory Tubs'
Painting leaves and other natural materials using Autumnal, scented paints
Baking and tasting a selection of treats, including apple crumble using apples from our own school grounds
Dressing up as woodland animals and playing with woodland puppets during drama activities
Sharing stories such as the Graffalo
Creating a 'Kindness Tree' and;
Planting and nurturing their own plant
By participating in the above activities, pupils will be developing a variety of fundamental life skills such as; problem solving, working as a team, sharing, waiting, taking turns and so on. They will also be praised, encouraged and supported along the way to build their confidence and self-esteem.
Alongside this, they will be continuing to learn and develop their skills in other areas of the curriculum. For further information on what is being taught within numeracy and literacy, please refer to the Primary 2 class page.
We are really looking forward to welcoming your child back to our group on Tuesday 31st August and are excited to share all these learning opportunities with them.
Mrs McGuckin & Mrs Nevin
November and December- 2021
This half term is going to be action packed for the Thrive Hive children! Our new topic revolves around one of the children's favourite things...Toys! As well as learning some interesting facts about toys, the children will also be exploring a range of other related areas. A selection of these are;
Recognising their emotions and linking them to special memories based around the beautiful story 'The Paper Dolls' by Julia Donaldson
Enhancing their talking and listening skills through group discussions and imaginative play scenarios
Designing, predicting and testing their very own toys
Using sensory materials such as playdough to make their favourite toys and developing their confidence when talking in a group
Learning how to share and take turns, applying this knowledge in different play scenarios
Alongside this, the boys and girls will also be preparing for the festive season. They will be exploring a wide variety of sensory craft activities such as ice painting, learning songs/rhymes, exploring percussion instruments, baking delicious treats such as mince pies, sharing stories together and most importantly, building friendships and looking after each other.
In our class, the children will continue to be working hard in all areas of numeracy and literacy. For information on this content, please refer to the primary 2 class page.
Mrs McGuckin & Mrs Nevin
January and February-2022
This half term, our new topic is called 'Long Long Ago'. We will be learning all about the DINOSAURS! The boys and girls will be using Newsdesk to explore lots of interesting facts as well as enjoying both fiction and non-fiction dinosaur stories together. Alongside this, the children will be making their own unique dinosaur fossils using salt dough, they will be using a range of malleable materials to make dinosaurs and will strengthen their problem solving skills by building dinosuar caves/dinosaurs using lego and other construction materials.
Throughout all of the exciting activities that are planned, our children will still be working very hard to develop their social skills and will be very focused on sharing, taking turns, listening to others and enjoying our time together. We also plan to do lots of baking and gardening!
We will make scones, oatmeal biscuits, crepes and wheaten bread to name but a few and we will plant some new little seedlings to care for in our classroom too.
Please remember to send a warm coat with your child each day as we hope to be outdoors!
Thank you for your continued support.
Mrs McGuckin and Mrs Nevin
March and April-2022
This half term, our new topic is called 'The Rainbow Fish'. The majority of our work will be based around this beautiful story written by Marcus Pfister.
'Eye-catching foil stamping, glittering on every page, offers instant child appeal, but it is the universal message at the heart of this simple story about a beautiful fish who learns to make friends by sharing his most prized possessions that gives the book its lasting value.'
In our class we will be focusing on the following things;
Developing our understanding of what sharing is and how to do it effectively
Learning to recognise the emotions presented in the story, the reasons for them and the ways to process them effectively
Identify times in each others lives that these emotions have been present
We will explore the concept of a rainbow and engage in various sensory activities, mindfulness sessions and experiments to learn about colours and what happens when they are mixed
We will learn about the different kinds of weather that we experience and how to dress appropriately in them to take care of ourselves
We will explore the ocean and enjoy an aray of sensory activities that enable the children to research and explore their world
We will learn songs and rhymes, be creative with art and craft activities, bake rainbow fish biscuits and so much more...
Thank you for your continued support
Mrs McGuckin and Mrs Nevin
May and June 2022
It is hard to believe that we have reached the Summer term already. The boys and girls in our group have had such an enjoyable year so far and are really making the most of every minute and experience in our new classroom. We look forward to all of the exciting activities still to take place over the coming weeks and hope that the sun continues to shine!
Our New Topic is called…'Growing is Great!'
Within this the children will be learning all about gardening and caring for plants. They will be given the opportunity to plant and care for their own little seedlings, look after the plants in our Nurture class and explore sensory play activities all relating to this. We will also be setting up our own 'Thrive Hive Garden Centre' where the children will be able to take on a variety of different roles and practice the important skills of back and forth conversation.
One of our favourite stories is going to be a key focus for this topic…'The Very Hungry Caterpillar' by Eric Carl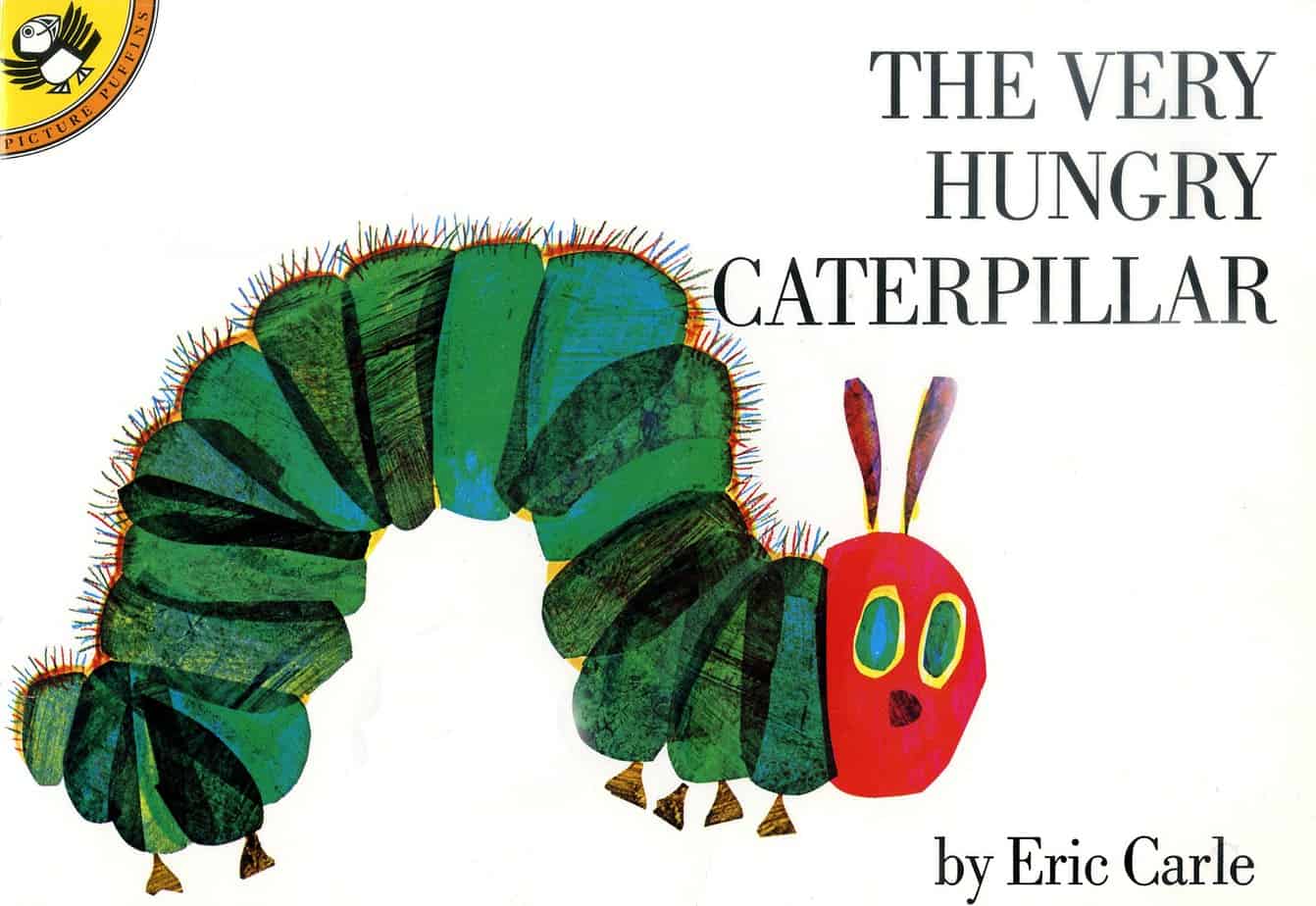 We will be learning all about nature, how insects play an important role and most excitingly, we will be caring for our own special little caterpillars until they transform into butterflies!
We will also look at how pets grow and how they need to be looked after and cared for. We will be engaging in some role play surrounding the vets surgery and pupils will get the opportunity to research and discover what exactly a vet does and the role that they play in helping our pets thrive!
Last but not least we will look at how our bodies grow and what we need to keep fit and healthy. The children will engage in some sensory activities revolving around healthy foods and will be taught how to make some simple and tasty recipes to teach you at home!
It really will be an action packed number of weeks and once again we are so thankful to each of our parents for their ongoing support and enthusiasm for everything that we have been doing in our Nurture class this year. There will hopefully be lots of lovely pictures, recipes and videos to see soon.
Thankyou
Mrs McGuckin & Mrs Nevin
Latest Photographs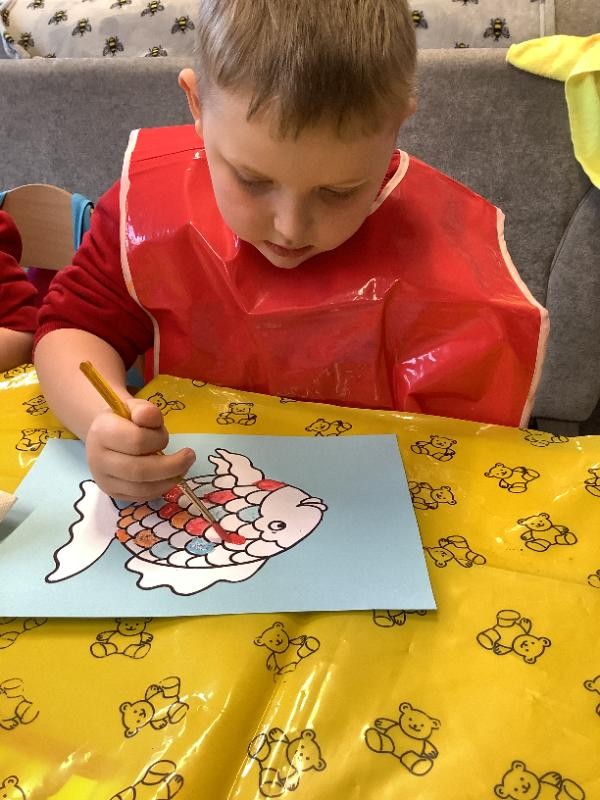 Ballykeel Primary School & Nursery Unit, 22 Crebilly Road Ballymena BT42 4DN 028 2565 3902