Year 6
Welcome to the P6 class page!
Welcome back!! We know the start of the year can be nerve-wracking, particularly given the current circumstances, but rest assured that we are excited about getting to know you all and we are here to help you in whatever way we can. We hope everyone enjoys their year and learns plenty along the way.
This page will give you an idea of what we'll be getting up to in P6 - have a look at our News Posts for a taste of what we've been learning!
There are two P6 classes in the 2021/2022 year. The P6 teachers are Mrs Thompson (teaching P6JDT) and Mrs Esler (teaching P6JF).
Our classroom assistants are Mrs Backus, Miss McPeake and Miss Campbell.
THINGS TO REMEMBER!
What should your child bring with them on the first day of school?
Pencils
Rubber
Sharpener
30cm ruler
Pritt stick
Biro pens for marking (blue, black, red or green) - no gel pens please
A 12 pack of colouring pencils
Healthy break and a packed lunch
PE kit consisting of a pair of trainers and jogging bottoms/leggings - this remains in school.
Homework
Our homework routine is now well established and will remain the same as pre-Covid. Instead of a homework diary we will issue a weekly homework planning sheet.
Please remember you can contact the teachers at any time using the Seesaw app. We will endeavour to get back to you as soon as possible.
We look forward to getting to know you and your child better over the year. Please don't hesitate to get in touch if you have any worries, questions or concerns.
Mrs Thompson and Mrs Esler
Term 3:
World Around Us
This term's World Around Us theme is 'Raiders of the Lost Tomb', where we will be learning about all things Egyptian. We will be finding out where Egypt is, and will be travelling back in time to explore the pyramids, discover the importance of the River Nile to the Egyptian people, and investigate some of the (rather grisly!) customs from this fascinating place. We will be using our comprehension skills to carry out research into some of the Egyptian gods, creating an interesting information leaflet about them. We will be finding out all about hieroglyphics, discovering what the symbols mean and creating our very own personalised hieroglyphic art!
English
In English, we will continue to learn comprehension skills through Reciprocal Reading and Accelerated Reader as well as through traditional forms. In doing so, we will improve and develop knowledge in how to make conclusions, identify the main idea in text, separate fact from opinion and determine cause and effect. We will also continue to learn about grammar and punctuation, with a focus on speech marks, similes and metaphors, prefixes, suffixes, synonyms and antonyms. We will use what we are learning to help us improve our creative writing throughout the summer term.
Numeracy
Last term we were learning about fractions, and in the new term we will be learning all about decimals and percentages, and will learn all about how fractions, decimals and percentages are linked. We will be spending time learning about time: 12- and 24-hour clocks, and telling the time using analogue and digital clocks, too. Mental maths and tables skills will continue to be developed, as the children improve their mental strategies for working out mathematical problems.
Latest Photographs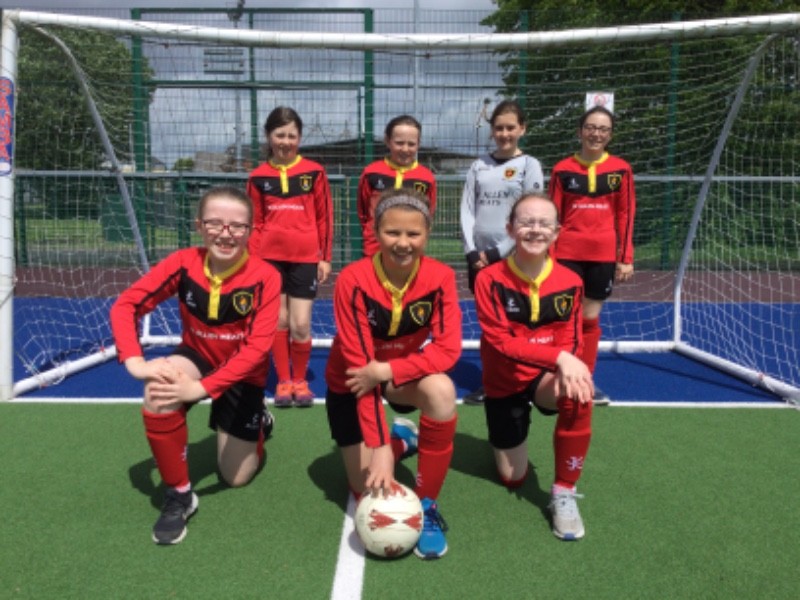 Ballykeel Primary School & Nursery Unit, 22 Crebilly Road Ballymena BT42 4DN 028 2565 3902