Mrs Esler
Hello everybody! Can you believe that we are in term three, the last term of the nursery year?! We hope you all had a lovely Easter break and are excited for all the fun and learning which will take place this term. As always we are going to be busy bees, and hopefully the sun will shine and we will get to enjoy our outdoor areas even more!
We only have a few weeks left of April, but that is still plenty of time for us to focus on a few interesting topics! We will be continuing to talk about Spring, looking for signs of Spring in our environment, and the changes in season. We will also talk about farm animals and mini-beasts as the summer approaches and we spend more time outdoors (I wonder how many little creepy crawlies we'll find when we start to explore?!). Some of our focused learning will reinforce and establish a better understanding of shapes, colours and numbers. We will be taking part in more small group activities and play, and engage in team games. We will continue to develop our literacy and language skills through books, stories, rhymes, conversations and in our drawings, etc. We will enjoy art and craft around our topics and interests, and will explore many materials to create our own works of art. Our physical development will be encouraged on the climbing apparatus, wheeled toys, balance beams, and with balls, bean bags, etc. and there will be lots of opportunity and support to take risks, try new things and practice our skills (hopefully in the nice warm weather!). Remember to look at our nursery newsletter to find out ways in which you can further support your child in their development at home.
Please ensure that all your child's belongings are clearly marked with their name or initials. Please also check their name is clear on the label after each wash as they do fade.
We would like to remind carers that all children should be in school by 9.15am and can be collected from 1.15pm - 1.30pm. (If you will be late in leaving your child to school or need to collect them before 1.15pm please speak to a member of the nursery Team. Thank you).
Latest Photographs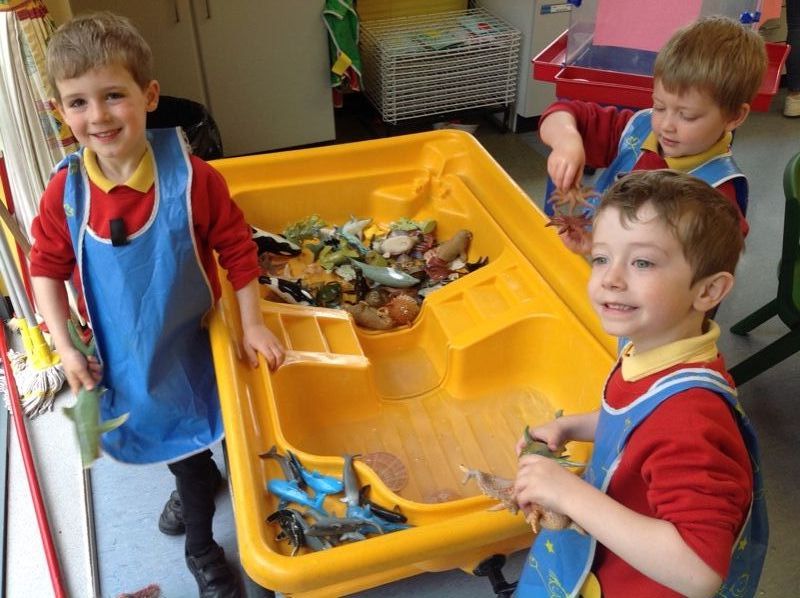 Class Photograph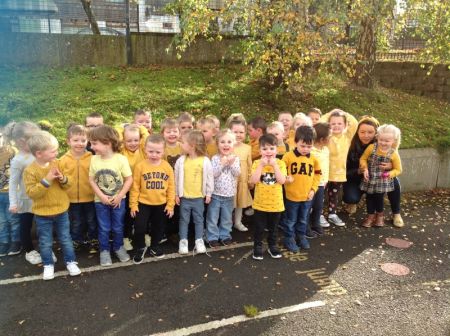 &nsbp;
Ballykeel Primary School & Nursery Unit, 22 Crebilly Road Ballymena BT42 4DN 028 2565 3902