Mrs Young Lit & Num Support
September 2020
Welcome back P3s.
It is lovely to see all the children back in school and we are all well settled back into the routine of school already.
This term we will be looking at the theme of Home sweet home and there will be lots of opportunities for learning through numeracy, literacy and World Around Us.
In numeracy the children will be learning to order sizes of houses from smallest to largest and be able to identify odd and even numbers. Does your house have an odd or even number? Mrs Young's house number is an odd number. Can you guess the number?
We will also be practising our number bonds from 1-10 and using number lines to help add on 1,2 etc.
In P3 the children will be using different coins ( up to 20p) to make different amounts. You can help your child by practising counting up different amounts or asking your child to make eg. 17p. I'm sure there are lots of coppers lying around the house which you could use!
In literacy, the children will be writing about their houses, listing the materials needed to build a house and they will produce acrostic poems too. Talk to your child about the different types of houses they can find on the way home from school- detached, bungalow, flat, terraced etc.
Each night your child will have reading- please use the record book to comment on how they did at home. It's important that they read regularly in order to build confidence and fluency.
I hope you enjoy looking at the photos and remember to check Miss Kane's page too for lots more ideas and photographs.
Mrs Young
Latest Photographs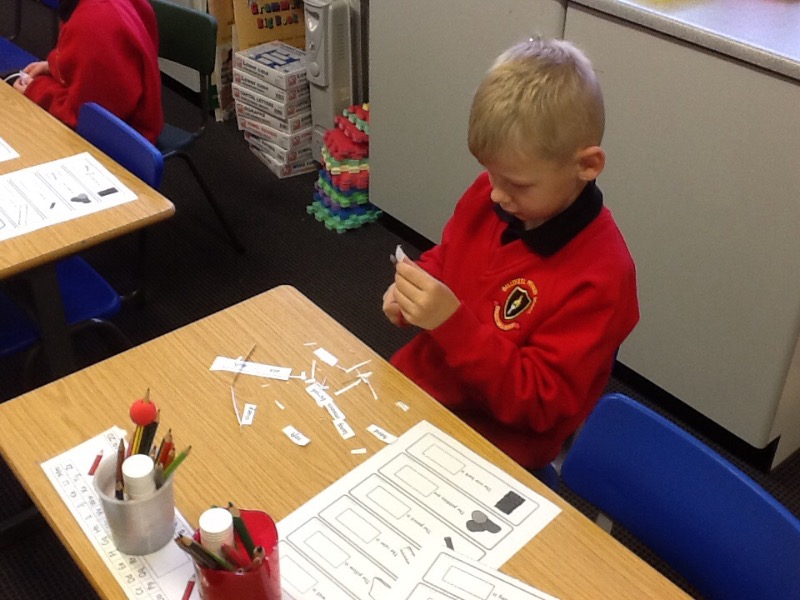 Ballykeel Primary School & Nursery Unit, 22 Crebilly Road Ballymena BT42 4DN 028 2565 3902