Year 2
Welcome to P2!
Hello and welcome to P2! Our teachers are Mrs Thompson and Mrs McWhirter. Our classroom assistants are Mrs Halliday, Miss Carroll, Mrs McKay, Mrs Ewart, Miss Bradley and Mrs McNeilly. We are delighted to be back in school and can't wait to welcome all the P2 children into our class. We are looking forward to getting back to learning and meeting all of the boys and girls, mums and dads. Things may be a little bit different for the next while but we will do our best to make sure that school is as safe, fun and enjoyable as we can.
Sept/Oct
Have a look at our latest P2 Newsletter - SeptOct21
Please ensure your child has brought the following into school:
a box of tissues
a hand wash / sanitiser
a pritt stick
a healthy break time snack
lunch box
coat
P.E. gutties
Theme - If you go down to the woods today..
Up until Halloween our class theme will be "If you go down to the woods today…" During this time we will be looking at all sorts of things to do with Autumn, trees, weather, The Gruffalo, woodland animals and looking after our environment.
Maths
For this first half term we will be making sure everyone knows their numbers to 10. So if you have a minute make sure your child can write their numbers to 10, put them in order, fill in missing numbers and even add on 1 (to a number up to 10). We will be revising our 2D shapes and the children love playing "Spot the Shape" in school – try doing this at home or in the car.
We will be talking about more and less, before, after and numbers between.
Literacy
Please try to read to your child at home as they love to hear stories in class. Keep up the good work with the Jolly Phonics sounds – it all makes a difference.
We are really trying to reinforce good handwriting and correct letter formation - help your child practise their letters as much as possible.
Our author study will be Julia Donaldson and her books really get the children enthused about reading. Ask your child which book they enjoyed the most.
We look forward to getting to know you all!
Thank you for your support,
Mrs Thompson and Mrs McWhirter.
Latest Photographs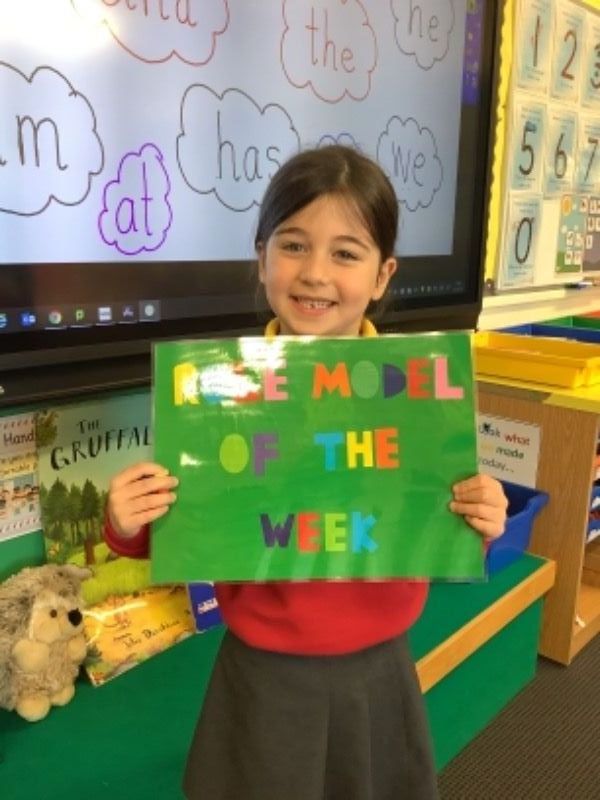 Ballykeel Primary School & Nursery Unit, 22 Crebilly Road Ballymena BT42 4DN 028 2565 3902