Celebration of Work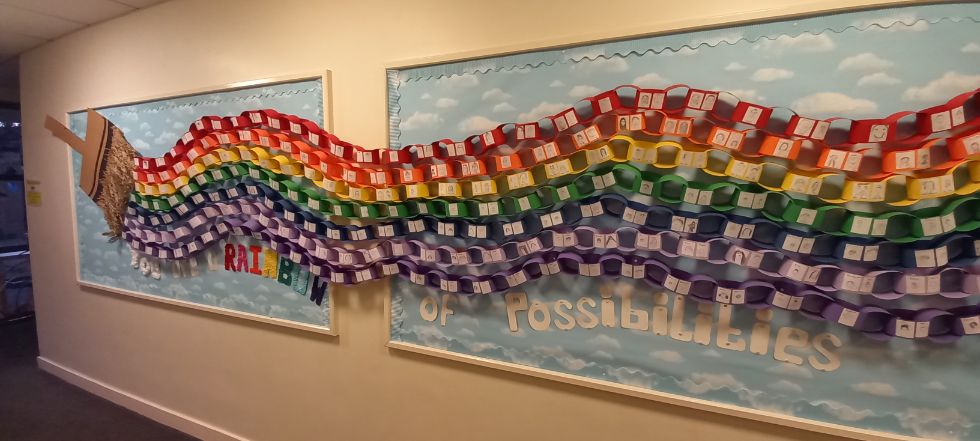 Our corridor notice boards this year promote good Emotional Health and Wellbeing (EHWB). As a staff, we have come up with lots of way to encourage our children to 'Take 5': Connect, Be Active, Take Notice, Give & Keep Learning.
We are encouraging our pupils to get active outside, to read, to be creative, to listen to music and lots more! Part of good EHWB is also being able to deal with our feelings well and take responsibility for our actions. Setting targets and working towards our goals is also important. Some of our boards encourage our pupils to take charge of their feelings and their future.
Sleep is also key to good EHWB! Without the proper amount of sleep, we can get tired and grumpy! This might mean we don't always deal with things well. Setting up a good bedtime routine is important, whether you're in P1 or P7.
Our Rainbow Brush celebrates the uniqueness of all our children. Each child has drawn a self portrait which has been attached to the colours of the rainbow.
Here in Ballykeel we are a Rainbow of Possibilities!
Ballykeel Primary School & Nursery Unit, 22 Crebilly Road Ballymena BT42 4DN 028 2565 3902