Mrs Young Additional Support
September 2021
Welcome back P4s.
It is lovely to see all the children back in school and well settled back into the routine of school already.
This term starts with the theme 'Hey, hey, look at me!' and there will be lots of opportunities for learning through numeracy, literacy and World Around Us as we look at ourselves, what we like to do; our similarities and differences; how our bodies work and lots, lots more!
In numeracy the children will be starting the term by re-visiting the terms 'odd and even'. We will also be practicing our number bonds and identifying patterns within the 100 square. The children will have opportunities to order numbers correctly and identify numbers 'before' and 'after' too.
In literacy, the children will be given lots of opportunities for writing about themselves ; their hobbies; likes and dislikes amongst lots of other activities.
What you need to bring each day
-pencil case with 2 pencils and rubber
-Pritt stick
-30cm ruler
-colouring pencils
Please provide your child with a plastic zipped folder which can be used to hold their books for each day - reading book and record; spelling booklet; homework diary sheets (pouches will be provided for these) and written homework books as necessary.
Homework routines
Homework is an important part of your child's development and is a great way for you to encourage and support them in reinforcing what they have been taught in school. It is important to complete the homework sheet each night and it will also provide you with reminders about PE; events etc. It is important that this is signed each night too once it has been checked and the spellings/tables, written homework (Monday and Wednesday) and reading has been completed.
Your child has also been given a reading record -please use this book to comment on how they did at home. It's important that they read regularly in order to build confidence and fluency.
In P4, spellings will be completed in a new spelling booklet. The children will have practiced the spellings in class. Each night, copy the spellings neatly into the booklet so that each word has been written x5 then ask your child to spell each word correctly and when you're happy that they are confident, sign it( beside Parent's signature)
I hope you enjoy looking at the photos which follow and remember to check Miss Kane's page too for lots more ideas and photographs.
Mrs Young
Latest Photographs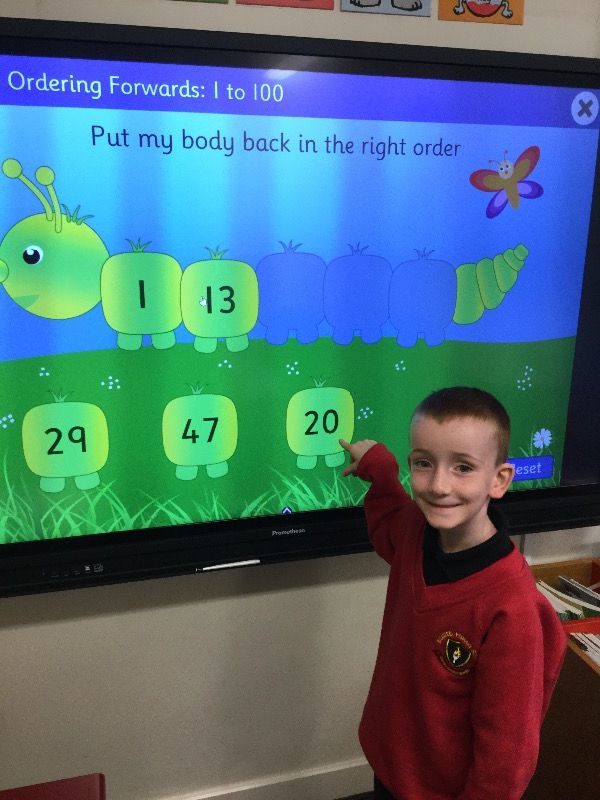 Ballykeel Primary School & Nursery Unit, 22 Crebilly Road Ballymena BT42 4DN 028 2565 3902